PLASTIFLEX SUZHOU COLLEAGUES TRAVEL TO HANGZHOU CITY
Company Outing for Plastiflex Suzhou takes them to Hangzhou City where team members set aside work, learn more about their colleagues and allow their souls to shine.


集体旅行是个非常棒的事情,当人们卸下工作的角色,回到生活本身,面对活色生香的生活,他们的灵魂也在闪着光。我们巴拉斯人在一起工作的同时,每年也会选择一个地方,一起去旅行,去体验。今年6月,我们去了杭州,游览了宋朝古城,观看了一场非常有名的表演,去双溪一起玩漂流打水仗。除了工作,我们更加了解我们身边的同事了。
Company outings are a wonderful thing!  Colleagues set aside their roles at work and head to real life, facing the living life with their souls shining.  While team members of Plastiflex work together, once a year we also choose a new place to travel. This year we decided to go Hangzhou City, the ancient city of Song Dynasty.  While in Hangzhou we watched a very famous show and played water games together. Besides work, we now know more about each other.
家庭Family



她是一位优秀的母亲,年轻漂亮聪慧。她是巴拉斯的供应链主管,叶秀。
5岁儿子的小手一直牵着她,妈妈什么是书法?这个木头是怎么变成花朵的?漂流怎么这么好玩儿,哈哈哈……
欢乐的时光就是这样,伴随着妈妈温柔的解释和陪伴,流进小家伙的心房,变成了温暖的回忆。回程的时候问小家伙:"明年还来吗?""嗯!"小家伙很坚定。
She is an excellent mother - young, beautiful and intelligent. She is Supply Chain Supervisor of Plastiflex, and her name is Sue Ye.  Her 5-year-old son holds tight to her hand.  "Mommy, what is calligraphy?" he asks. "How is this wood carved into flowers?" - "It's so much fun to play water games, hahaha!"  This is a time of joy, accompanied by his mother's thoughtful explanation and company, it flows into her son's heart and becomes a warm memory.
On the way back to Suzhou, I asked the little boy if he will come next year? "Yes!" The little guy was very determined.

爱情Love




执子之手,与子偕老。李春艳、吴二侠是一对夫妻,他(她)们在巴拉斯工作十多年了。他们经常一个上白班,一个上夜班,在同一个工厂见面机会也并不多。两天的旅游生活给了他们不一样的体验:杭州街头俩人一起聊聊手工艺品;一起领略杭州千年的沧桑蜕变;一起观看杭州最美丽的爱情神话传说,许仙和白娘子的故事……相看彼此,爱情哪需要惊天动地啊?举案齐眉,日复一日便是天长地久。
Holding hands and growing old together, Li Chunyan and Wu Erxia are a couple and have been working at Plastiflex for more than ten years. They often work separated – one on day shift and the other night shift.  Very often they do not see each other in the factory. So two days of traveling on the outing gave them emotions: talking about handicrafts on the streets; watching the show about Hangzhou city history and seeing the most beautiful love stories of Xuxian and Bainiangzi.  Looking at each other, love doesn't have to be thrilling, but being harmonious day after day is forever.



友情Friendship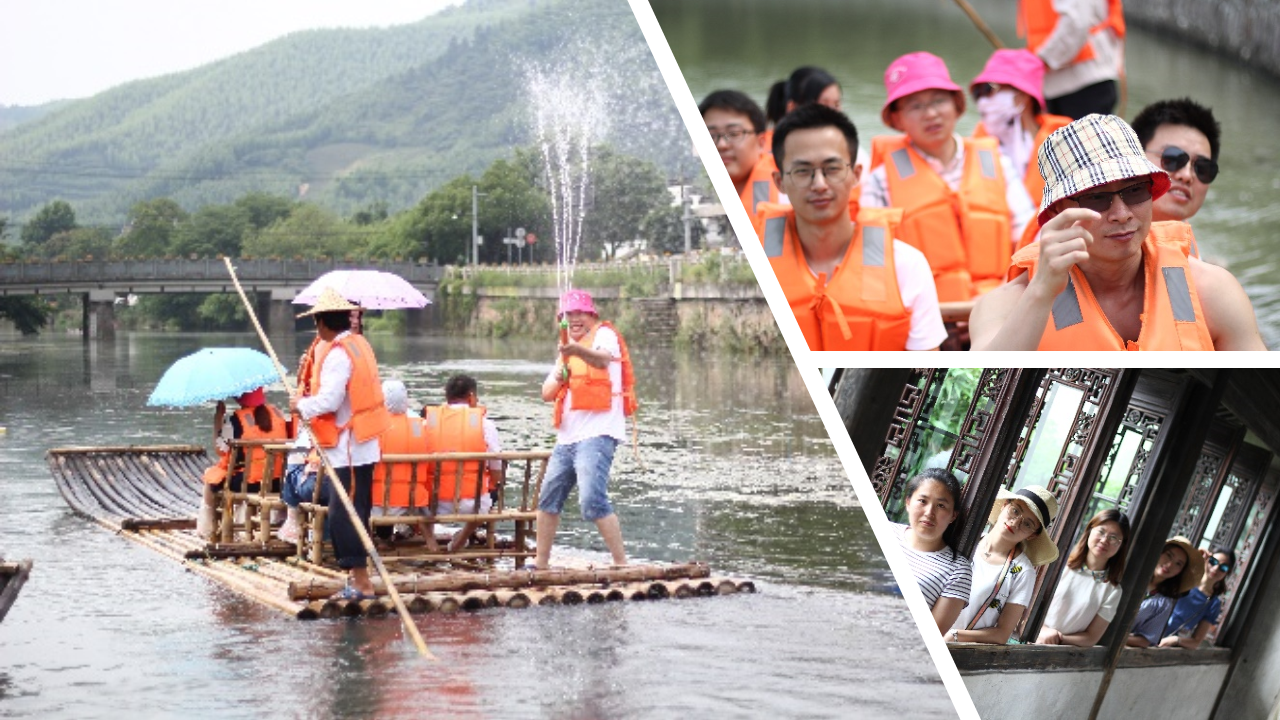 "哇,你这张照片好美。"
"这是你喜欢的香菇。"
"我去了很远的巷子,里面有一个博物馆,非常棒。"
一起看演出;一起在路边烧烤喝啤酒;一起谈论理想和生活。是划船玩水的一群小伙子,或是簇拥拍照的一群姑娘。
每个人都在认真工作,每个人都有希望事情变得更加美好。有报表,有业绩,有压力,有亲情,有爱情也有友情。努力奋斗,多姿多彩,这就是我们的巴拉斯生活态度。我们一起度过这些美好的时光,都将是我们人生精彩的记忆。
"Wow, what a beautiful picture of you!"
"This is your favorite mushroom?"
"I went to a very far alley and there was a museum.  It was great!"
Watching the show, eating BBQ while drinking beer and talking the dream.
It's a crowd of young men paddling in a boat and a crowd of girls taking pictures. 
Everyone work earnest, everyone wants things to be better. We have reports, we have performance, we have pressures but also we have family, we have love and we have friendships.  Hard working and a colorful life, this is our Plastiflex life attitude. The good times we spend together will be wonderful memories in our lives.

This is our company, family and life.  For more information about Plastiflex or Plastiflex products, visit www.plastiflex.com or contact us!  
Have a great summer!